Espresso MACHINES
The espresso machine is the backbone of most cafes, and one of the most important equipment purchases you will make, but the choices can be overwhelming. We can help cut through the clutter and streamline your decision, identify which machines work best for your budget and needs, and then quickly provide an inclusive quote with installation, training and warranty.
Professional machines that deliver for your cafe
---

Speedwell Coffee is proud to be the Boston-area distributor for Slayer espresso machines, offering sales and factory trained service. Hand-crafted in Seattle, WA, Slayer is the machine for the discerning coffee professional. Its beauty and craftsmanship command attention on any cafe counter. Slayer offers two machine series, assembled by hand in Seattle, feature patented methods for preparing espresso (Slayer Espresso) and steaming milk (Slayer Steam). We have a two-group Steam X in our showroom, and we invite you to come in for a test drive.
Learn More
---

Rancilio has been selling espresso machines in the US for over sixty years. Their quality craftsmanship, produce durable and reliable machines. We mostly work within the Rancilio classic line of machines (Classe 5, Classe 7, and Classe 9) for their combination of quality, and value. Rancilio packs their machines with innovation, and features, you normally would associate with higher priced machines.
Learn More
---

Nuova Simonelli, is an industry leader in the production of high quality commercial espresso machines and related equipment. Victoria Arduino & Nuova Simonelli have been manufacturing espresso machines in Italy since 1905 & 1936 respectively.
Learn More
---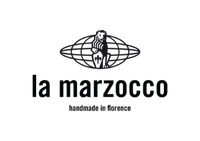 La Marzocco has been the benchmark for commercial espresso machines in the US for nearly four decades. They are trusted by the world's finest coffee roasters, cafes, and restaurants for their reliability, durability, and timeless aesthetics. From the workhorse Linea, to the innovative Strada, we have worked with all models of La Marzocco and can help you find the perfect fit.
Learn More