SOURCED SEASONALLY & ROASTED IN SMALL BATCHES
We have been developing long term relationships with our customers since 2008, and to do this we focus on roasting exceptional coffee, providing professional training, and having equipment solutions and technical service to support your business. Whether you have years of industry experience, or are just planning your first pop-up, we can help you with your coffee program.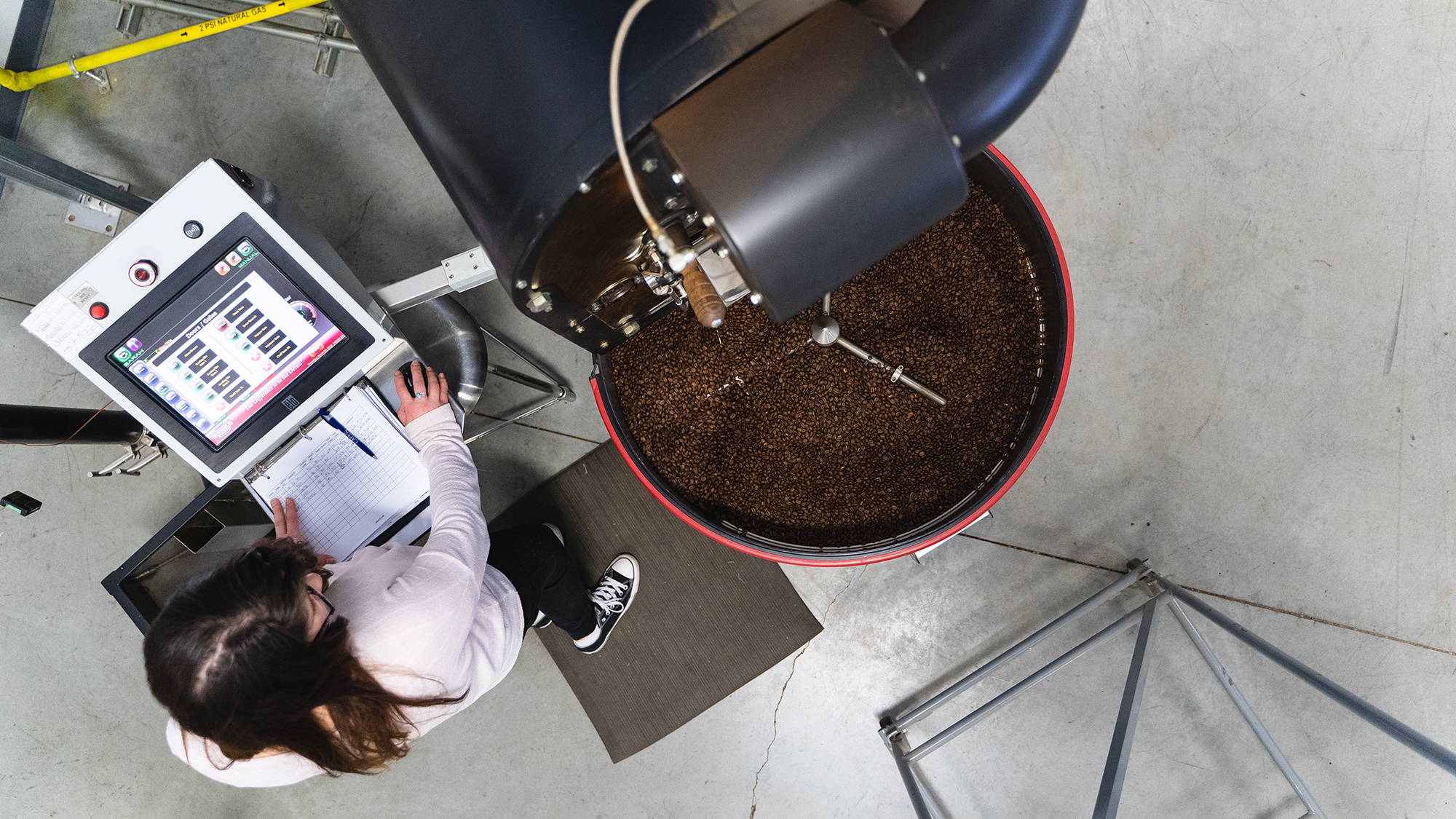 Are You Interested in Wholesale Coffee?
---
It all starts with the coffee. Without great coffee, the rest of what we do would not matter much. We have been perfecting our craft since 2008, and we love roasting delicious coffee. We are specialty coffee roasters, and our coffees are grown and harvested by dedicated farmers, seasonally sourced to be farm fresh, and roasted daily in Plymouth by our passionate team.  
If you are opening a new cafe or restaurant, or are interested in serving Speedwell Coffee at your existing business, we would love to schedule a time for a tasting at our roasting facility.
---
We are coffee partners, and we don't take that responsibility lightly. We work hard to develop long term relationships, and to bring great value to our customers. In fact, we have a 98% retention rate amongst our wholesale customers. We help support our coffee partners with barista training, coffee education, menu and layout consulting, as well as on-going support for whatever challenges or goals present. Quite literally, we will have our hand right there with yours on the steaming pitcher. We are in this together, and want to help you succeed!
---
We understand the espresso machine and coffee brewer are critical pieces of equipment to any cafe, and that is whey we have our own technicians on staff. We do not outsource this critical component of customer service.
We can help from the early stages of your planning with equipment layout, mechanical specifications, water filtration, and equipment installation. Once established, we will be there for on-going preventative maintenance, as well as scheduled and emergency service as needed. Our service department is there to keep your machines performing well, coffee tasting great, and to minimize unexpected down time.
---
We sell coffee brewing equipment from Wilbur Curtis, Bunn, and Fetco, but we also understand that start-up costs are daunting, and to brew great coffee you not only need great coffee, but top-notch equipment as well. We can help with equipment loan programs, that allow you to get up and running quickly with professional equipment, with no upfront cost. We also handle the install and on-going maintenance at no cost. There are no contracts, but our equipment loan programs do require an exclusive coffee relationship.
---
We are proud to partner with the tea experts at Rishi, a Direct Trade importer of high-quality organic teas. When we looked to add a tea line complementary to our coffee in 2015, Rishi was our first choice. Over the course of several years, we have worked closely with their team to build a tea program, and distribute an extensive line of 100% organic sachets, loose leaf teas, iced teas, and chai concentrates. Rishi's sourcing practices are second-to-none, and they set the standard for quality and innovation in the specialty tea world.
---
Are you in the market for a professional espresso equipment? The espresso machine is one of the most important purchases for any cafe, and it can be daunting to sift through the all the different manufacturers and models. We can help narrow your search, and make suggestions to match your workflow, space, and budget. We work with the top espresso machine and grinder manufacturers in the industry, and our own technicians will handle the installation.
Interested in Learning More?
Thanks! We will be in touch shortly.
This field is required
This field is required
This field is required