Speedwell Coffee provides technical service and repair for commercial and home espresso equipment across Southeastern New England. Our technicians have years of industry experience, and have the expertise to keep your equipment running smoothly.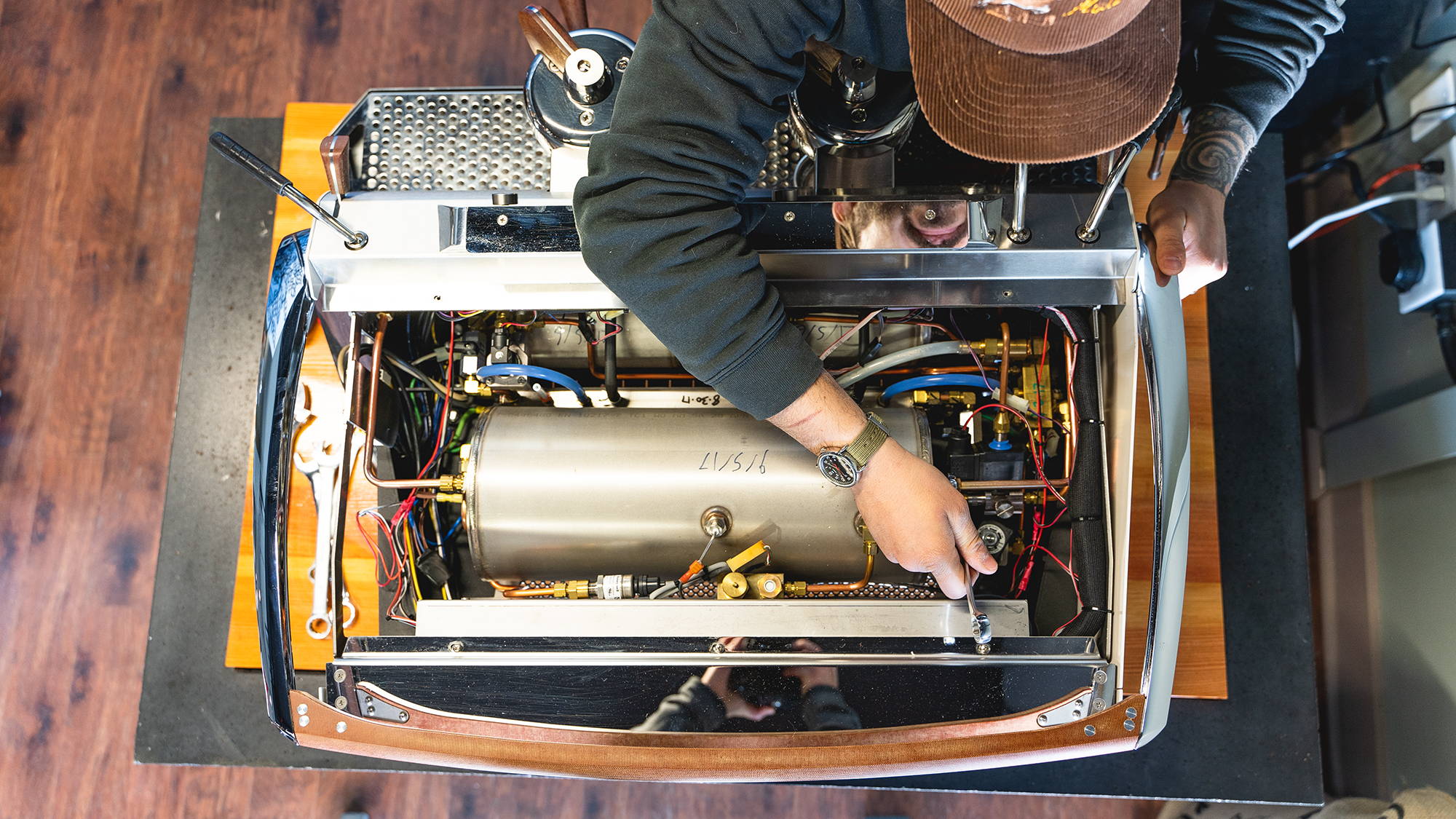 We distribute and sell a full range of commercial espresso machines with options for any budget. We can consult on equipment layout, mechanical specifications, water filtration, and professionally install your equipment.
The espresso machine is the lifeline of your cafe. Before problems occur, we can perform scheduled preventative maintenance (PM) to keep your commercial equipment running smoothly, and minimize unexpected downtime.
We are an authorized repair service provider for many espresso and coffee equipment manufacturers, including Slayer Espresso, La Marzocco, and Rancilio. Our technicians are factory trained and professional.  
---
We provide technical service and repair for a wide range of commercial coffee and espresso machines in Southeastern New England. Our technicians are factory trained, professional, and reliable. Our priority is always supporting our wholesale coffee customers, however we do take on outside service accounts on a case-by-case basis. Please don't hesitate to reach out if you are in need of professional service.
Our rates for service are $100/hour for labor, and $50/hour for travel time to your location.  
---
We provide home espresso equipment service at our Plymouth facility. This is generally drop-off only, however under special circumstances we will pickup or provide in-home service. Our labor charge for technical service is $100 per hour. We do not service super-automatic machines such as Jura and Saeco, or Breville home espresso machines. Please call 508-503-1699 for more information.
---
In the market for a new espresso machine? We'd be happy to discuss with you your needs, and find a machine that fits your budget and usage. We offer professional machines from Slayer Espresso, La Marzocco, Rancilio and Nuova Simonelli. We can help every step of the way, from figuring out the best water filtration, to installing your machine and training your baristas.
Have a Question About Service?
Thanks! We will be in touch shortly.
This field is required
This field is required
This field is required