Barista Training, Coffee Workshops, and Wholesale Partner Training
Fundamentals In Espresso Workshop
Introduction to Basic Barista Skills
One Tuesday a month from 10AM to 12PM ($79), in our Plymouth training lab, we offer a barista training program open to the public. Participants will learn on state of the art equipment, including our Slayer Steam espresso machine, and Mahlkonig and Eureka grinders. The workshop is perfect for any home or entry-level barista who works, or aspires to work, within a commercial environment.
The class covers everything from proper espresso dosing and extraction, to milk texturing, and espresso beverage preparation. Participants will also learn to recognize and diagnose common problems that arise in espresso preparation, as well as industry standard cleaning practices.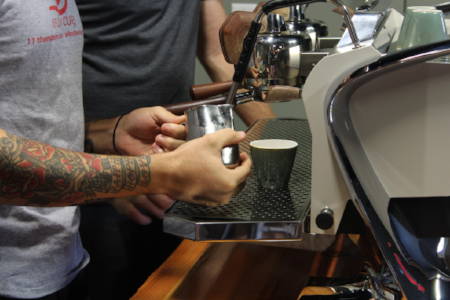 ---
Brew Great Coffee at Home Workshop

One Saturday a month from 10AM to 12PM ($49), join Speedwell Coffee and learn to brew great coffee at home using multiple brew methods. We will host a two-hour workshop in our Plymouth training lab, and demystify making great coffee at home. We will cover four brew methods in depth; traditional automatic coffee maker, Aeropress, pour over dripper, and Chemex. Space is limited to four participants, so expect a very hands-on class. The workshop is perfect for any home coffee enthusiast or aspiring coffee professional.
We will discuss in depth brew recipes and methods for each device, how grind impacts extraction and flavor, the impact of water quality and temperature, and also dive into brew ratio, and how brewing with a scale will change your home coffee life forever!
Class will include a complimentary 12oz bag of Speedwell Coffee.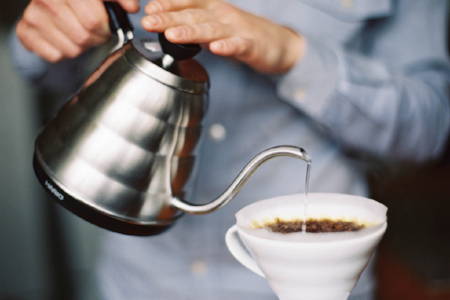 ---
Wholesale Partner Training

Barista and Coffee Education
In addition to our monthly workshops, we also offer by appointment comprehensive training for our wholesale coffee partners. This training is run by our coffee professionals, and is intended to train your team on the fundamentals of coffee preparation, barista skills, and provide a foundation of coffee knowledge. The training is offered at no additional charge to wholesale customers that serve Speedwell Coffee - it's just part of the value we provide. Our wholesale partner training is not a one-time offer, but an on-going available resource, for all our partners to tap into as they need.