Service-OLD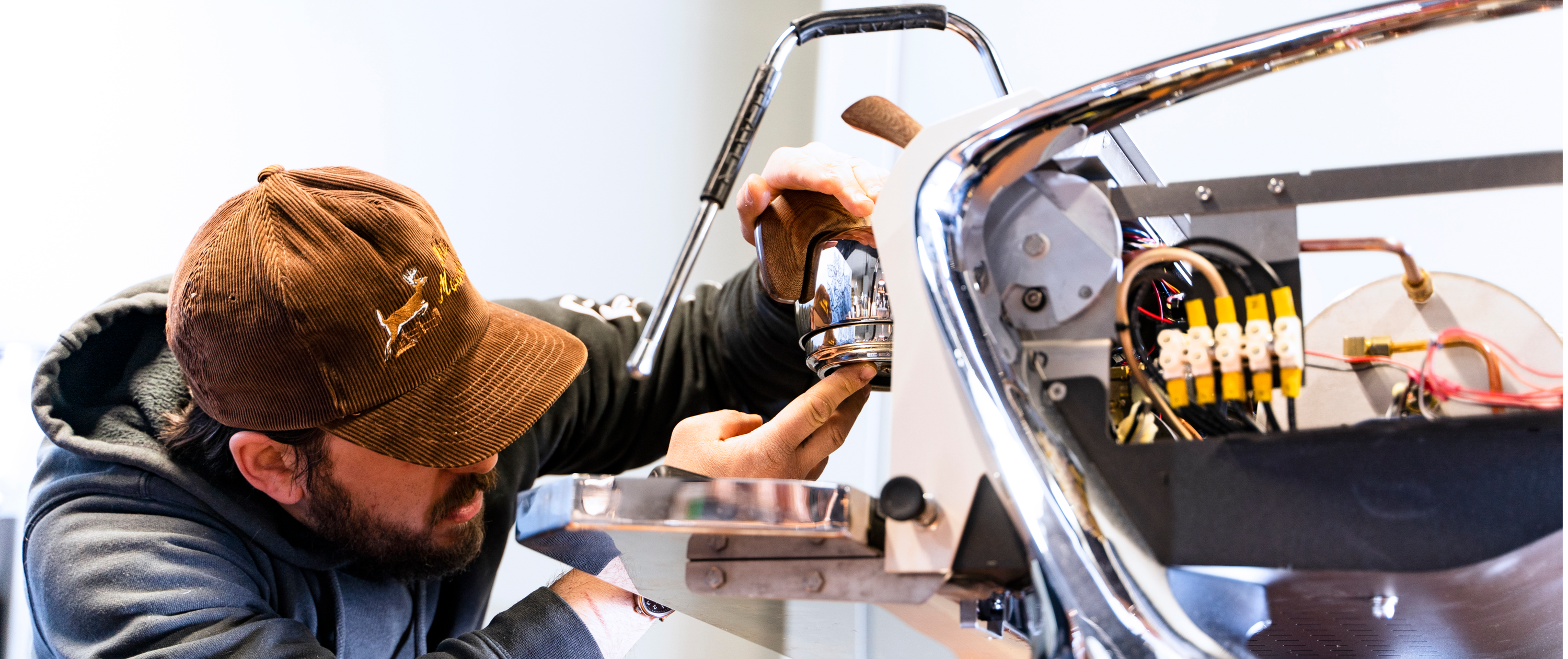 Commercial and Home Equipment
Speedwell Coffee provides technical service and repair for both commercial and home espresso machines.
We distribute and sell a full range of commercial espresso machines with options for any budget. We can consult on equipment layout, utility needs, water filtration and professionally install your equipment.
The espresso machine is the lifeline of your cafe. Before problems occur, we can perform scheduled preventative maintenance to keep your commercial equipment running smoothly, and minimize unexpected downtime.
We are an authorized repair service provider for many espresso and coffee equipment manufacturers, including Slayer Espresso, La Marzocco, and Rancilio. Our technicians are factory trained and professional.